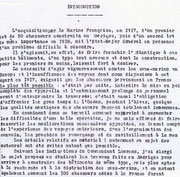 Hi guys,
Well, what's been going on? First, NEW SERVICE I'M OFFERING – Manuscript reading. I've decided (maybe arrogantly) that I can probably offer as much insight as most into whether a novel for young people works or not. So – for adult writers only mind – I'm offering to read manuscripts (for a fee, of course).
Go to my new page MANUSCRIPT READING for details. Younger writers – as impressed as I am with so much of your work, I'm afraid this service is only available to adult authors.
SAVANNAH GREY
I guess the big news is that my love/horror teen novel SAVANNAH GREY is finally out. It's in all good bookshops, as they say, priced £8.99.
My publisher, Orion, have really done me proud with the cover of this one. It's in delicious autumnal greens and ochres. A few really nice reviews are already out or forthcoming, amongst which this from the online website 'bookbag.co.uk ---- have a gander.
For my U.S. readers, I understand that my publishers, Lerner, are in negotiation for an edition of SAV GREY, but it may be some time before that makes an appearance on your happy shores, so you'll have to invest in a U.K. edition if you're desperate for it – which I hope you are. I'll let you know any other comments about Savannah Grey that come along – well, the nice ones of course.
WHAT NEXT?
So many ideas, including some weird and bizarre adult horror notions I keep playing about with, plus a nutty script for a monster-type B- movie thing involving 4 young adults who end up digging up a monster ... only to find that this is just the beginning. It's the baby they've exhumed. Daddy's still got to be assembled, and guess whose unwilling four sets of hands are going to have to do the erecting?
But all that's just by the way, mooching and playing with ideas. Apropos of nothing, I was reading science fiction author Orson Scott Card's views on writing again recently and he said something that stuck in my head – that the best stories come about when 2 unrelated ideas (and separately conceived ideas that that) suddenly come together to form something else, stronger and distinct.
I think he's right. Synergy and all that. The dialectic.
I've completed the first draft of my new novel. It's a ghost story called THE SECRET PLACE. It probably won't end up being called that, as I think I've told you before. What do you think of the title THE EAST WING. ? Maybe not. Sounds like a spin-off series of TV's THE WEST WING.
Several insightful readers have already commented on the novel for me and made me realise that, as usual, it needs serious rewriting. You always hope this writing lark is gonna get easier, but somehow it seems to get more complex and involuted and wrapped up with your own inadequacies and somehow fraught instead of being what it should be – joy. Part of the reason, as Melvin Burgess says, is that as you become more skilled (hopefully) your options in terms of viewpoint become correspondingly wider, and choices therefore harder. The key is to nudge back towards the joy one way or another, I suppose, and stop moaning and feeling sorry for yourself.
ANYTHING ELSE?
Dunno really. I can't get a grasp of why people are so fixed on this TWITTER stuff, though I'm on it. Am I missing something? Who cares if Stephen Fry has twenty billion followers? Everyone famous for 140 characters ... oh god, I'm just a grumpy old man, aren't I?
Have been finishing the amazing Justina Robson's sci-fi/fantasy series QUANTUM GRAVITY. She's so great. So brilliant. I think I'm in love with her mind. Also been reading yet more books by military sf writer Dan Abnett – his Gaunt's ghosts books. Also superb. Can't think of anything else to tell you right now.
Hope you like SAVANNAH ... Take care and be good to each other ...
Ciao.
Cliff