The Doomspell Trilogy Audiobook Collection - available from September 2019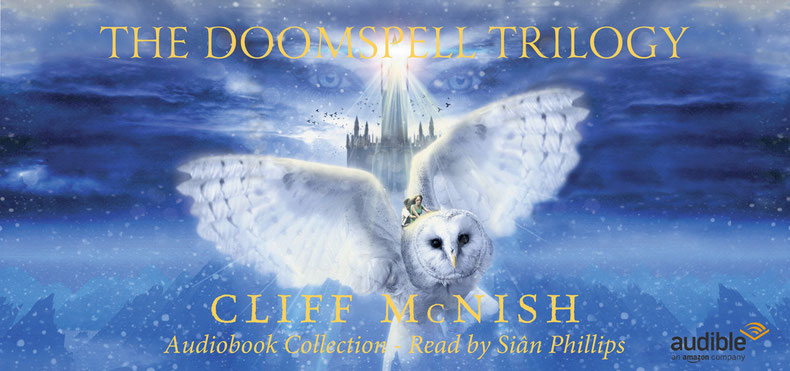 The first volume in the Doomspell Trilogy
In a blaze of light, rush of wind and scrabble of claws, Rachel and Eric are ripped through the wall and hurtled on to another world. Like thousands of other children before them, they have been snatched away by the Witch. But this time the Witch has met her match. Rachel discovers that she has extraordinary gifts: she can transform herself into a feather, or fly on an owl's back, just as the Witch can. The Witch is excited she has found someone to use for her own evil purposes. But for the Witch's victims, Rachel is their only hope.


The second volume in the trilogy
Rachel and Eric have special gifts. She is a spell-maker who can fly, take any shape she pleases, see far and wide with her many-coloured eyes. He is a destroyer of spells. When a party of Witches are despatched to Earth from the planet Ool, Rachel and Eric are tested to the limit. The High Witch will stop at nothing to destroy them and slay her old adversaries, the Wizards. A breathtakingly exciting story in which armies of Witches and Wizards swoop through the air and thousands of children all over the world are invested with astonishing magical powers.


The final volume in the trilogy
The magic of all children has been released. Throughout the skies of Earth they swoop, crossing continents, changing shape, diving to the ocean depths and playing the deadly new spell-games. Rachel bides her time, watching the skies for what she knows will happen - the invasion of the Witches. But when it comes it is not in the way anyone expects, and there is also a new enemy — the huge, terrifying Gridda-breed. To confront them will require all of Rachel's and her brother Eric's skill and courage, as they embark on a journey that takes them to Ool, home of the Witches — a world where mountains move and breathe, the sun never pierces the clouds and the snows are alive.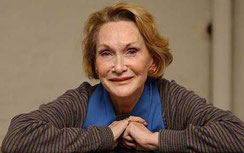 Siân Phillips was born in Wales, and determined to be an actress at an early age. By the age of 11 she was working with the greats  — Richard Burton, Dylan Thomas  — on BBC Radio. Her ambitions really came true after she won a scholarship to RADA, where she was awarded the Bancroft Gold Medal. Her London stage appearances include The Duchess of Malfi, Ondine and A Little Night Music. Her television work includes How Green was My Valley, I, Claudius (both of which won BAFTA awards), Vanity Fair and Heartbreak House.

The Silver Child is the first book in a fantasy trilogy, part 1 of The Silver Sequence
Six children leave the comfort of their homes. They are drawn to Coldharbour - an eerie wasteland of wind, rats, seagulls and rubbish tips. Emily and Freda, the twins, scuttle bright eyed and insect-like in search of the others. They find Thomas on a food tip. The gentle giant boy, Walter, joins them and so does Helen, who can read minds. And at the centre of it all is luminous Milo, his skin hot and bright with silver.
Each of them has a unique gift, but they must learn to use their skills fast. Drawing ever closer in a maelstrom of fury is the Roar, something vast and dreadful that wants to destroy them all.